Discussion Starter
·
#1
·
Well for a little while now i've wanted to put reverse lights on my bike.. So I searched the threads and found a few write ups with different lights and most were out of my price range(not really but im just cheap like that). Found some rock lights from a guy on ebay(builds them himself) I paid 20.00 for 2 of them. My only complaint is the wiring is tiny! like 20-22ga which I know will power the small led's just fine just a pain to work with. I have mine temporarily set up right now with crimp connections but am going to solder and heat shrink later.. I have a basic led indicator switch which will allow me to turn the lights on for reverse or if I need them for a work light the bike doesnt have to be in reverse.. Between lights,wire,connections,heat shrink and switch(i had wiring and heat shrink) All that should run you no more than 50.00. Paid a little more for the switch since I got it at napa cause I needed it same day(8.00 switch) I have like 35.00 into it..
So far I have yet to try them in total darkness so I cant say for sure how well they work but from trying them at dusk they look very bright. My bike isnt at home with me so I cant test them now. Fishing season is this weekend which is 3 days camping on the mountain so ill get to try them out in the real world and see how they do. Now I know they arent gonna shine 50 feet behind me but will aid in reversing at night. If they arent bright enough I will get something brighter and see how they go. I actually planned on putting the same type of light up under the bed rail of my truck so if they dont work on the outlander they arent gonna be wasted so no loss for me since I planned on buying them anyway.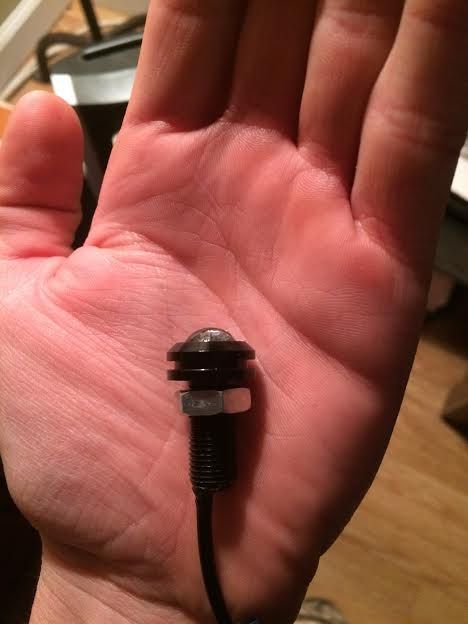 The reflectors just unbolt and fall right out...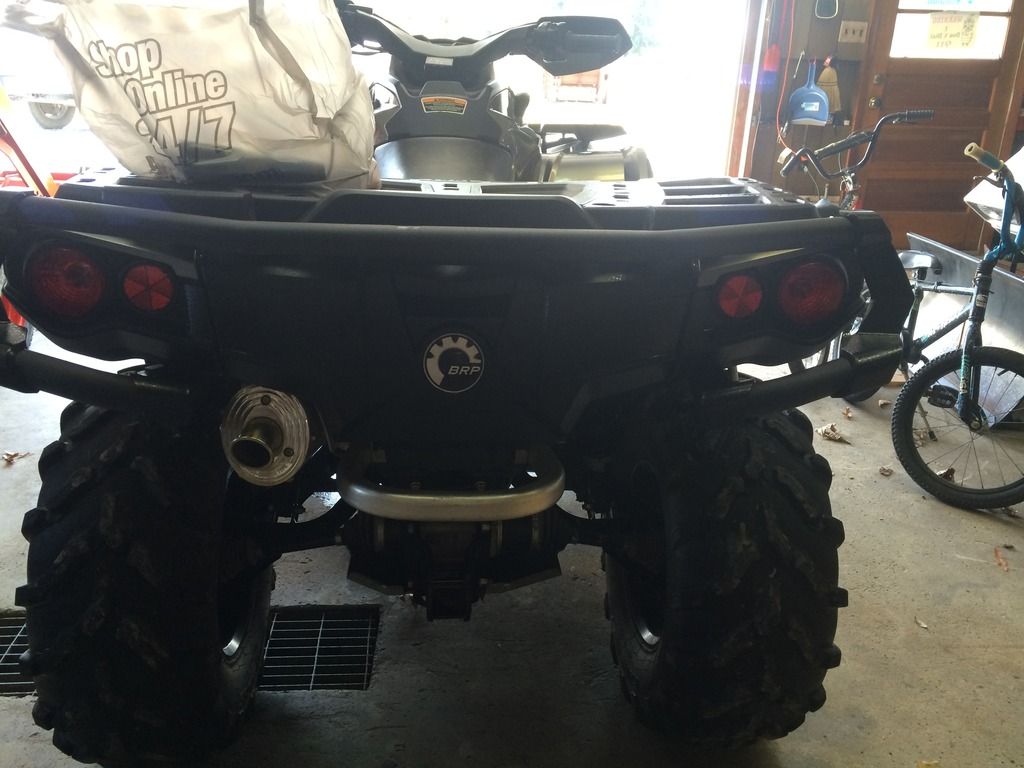 Drilled a 3/8's hole and that allowed it to be a nice snug fit then tightened up the nut for the light and it was done. Took me 5 min to install the lights and about 20 min for the wiring.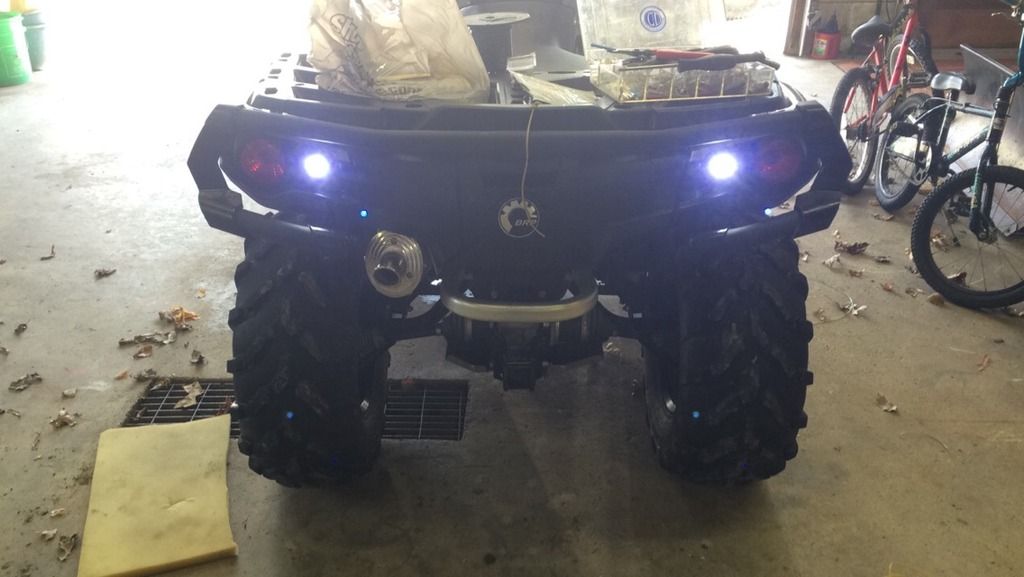 Didnt take pics of the wiring since its temporary and it depends how you want it setup.. Mine is wired right to the battery so the key doesnt have to be on(which I wanted) I used a fuse holder then ran my power to my switch up to the handle bars then back to the lights.. I ran my grounds back to the battery also instead of tearing half the front end off just to get a good ground to the frame so that was by far the easiest setup for the switch and lights.. Once I get it all final Ill post up pics of that.. Just figured id start this post while I had time tonight since the next few days are gonna be hectic leading up to the weekend..