Discussion Starter
·
#1
·
BLACK AND POLISHED MUZZY DUAL CANISTER FULL EXHAUST SYSTEMS ARE IN STOCK
750 BLACK TEFLON CANS
700 POLISHED CANS
+ SHIPPING
Can am 1000cc Muzzy Dual exhaust BLACK TEFLON CANS.
FULL STAINLESS SYSTEM EQUAL LENGTH HEADERS
DUAL 02 BUNGS PRE WELDED
BILLET DUAL MUFFLER CLAMPS
HEAT SHIELDS (not really even needed IMO)
IN STOCK AND IN VERY LIMITED SUPPLIES!!!!!
750.00 + shipping (this is for the black teflon duals shown here)
700.00 + shipping (for the polished dual cans)
here they are after a long wait.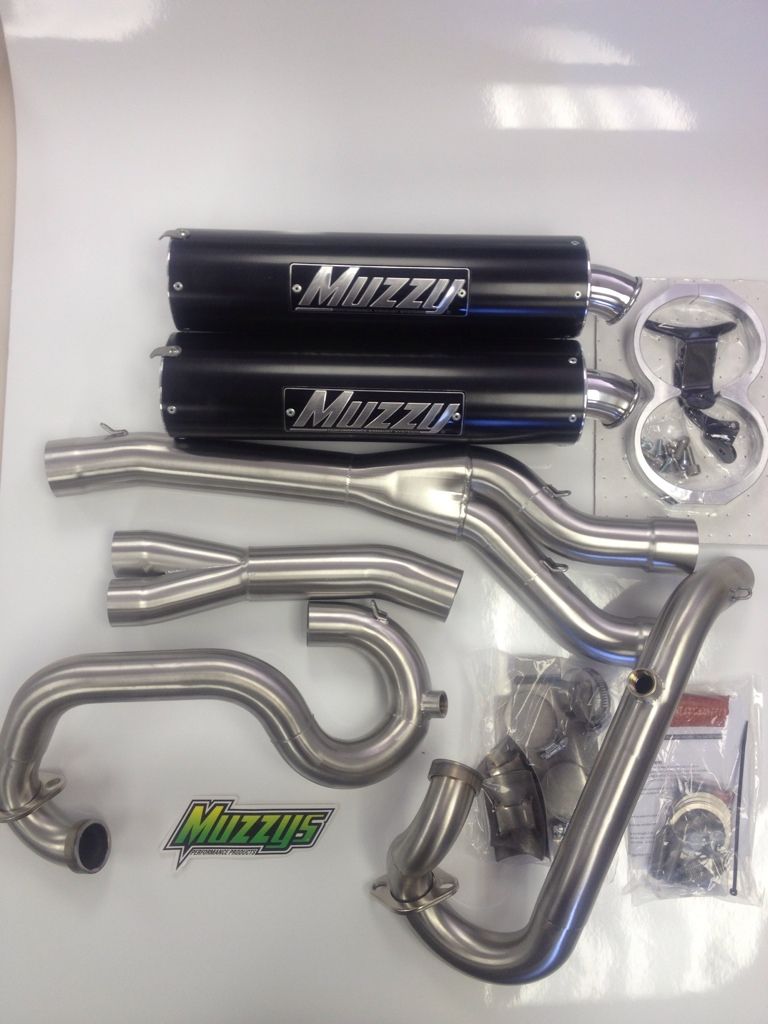 These are just released and in VERY short supply.
If you want a system. EMAIL ME (
[email protected]
) or PM me on here. or call me at the shop 570-875-9071 (may not get me)
Single systems are still in the works.
I'll post the dyno charts and video soon. (Duals and Digituner)
I have dynocharts and Digituner settings complete. I will have the PCV settings done hopefully by this weekend.
I'll also get dyno video for a sound check.
You'll be majorly impressed. it really brings out the sound of the 1000 motor.
quiet cores and spark screens included as always.
John