I decided to weigh both the renegade 1000xxc and the outlander XT 1000.
You'd be shocked to see what they actually weigh. I put them on digital Longacre Race scales that weigh each wheel and give you the total.
Any best guesses on the renegade or the outty 1000's??:aniwheeler6:
I also weighed a Brute force 750 and a raptor 700 for comparison.
Lets see who's the closest one to the actual weight.
ANY GUESSES??
I took pics for reference and will post them up here , you'll also be amazed at how much suspension and weight leveling/tuning can am put into these to get the weights on BOTH the renegade and can am EQUAL AT ALL TIRES!!!!!! I was amazed to say the least the renegade is damn near dead even at all tires for weight. 50/50 any way you look at it.
EDITED TO SHOW CORRECT WEIGHTS!!!! HERE YOU GO!! Hard to believe for me as well. these scales 3000.00 true weight exact to the pound.
#1 my renegade 1000 all stock WITH Muzzys about -14 pounds over the stock exhaust pipe 2 bars left on the fuel gauge from Empty 802 POUNDS!!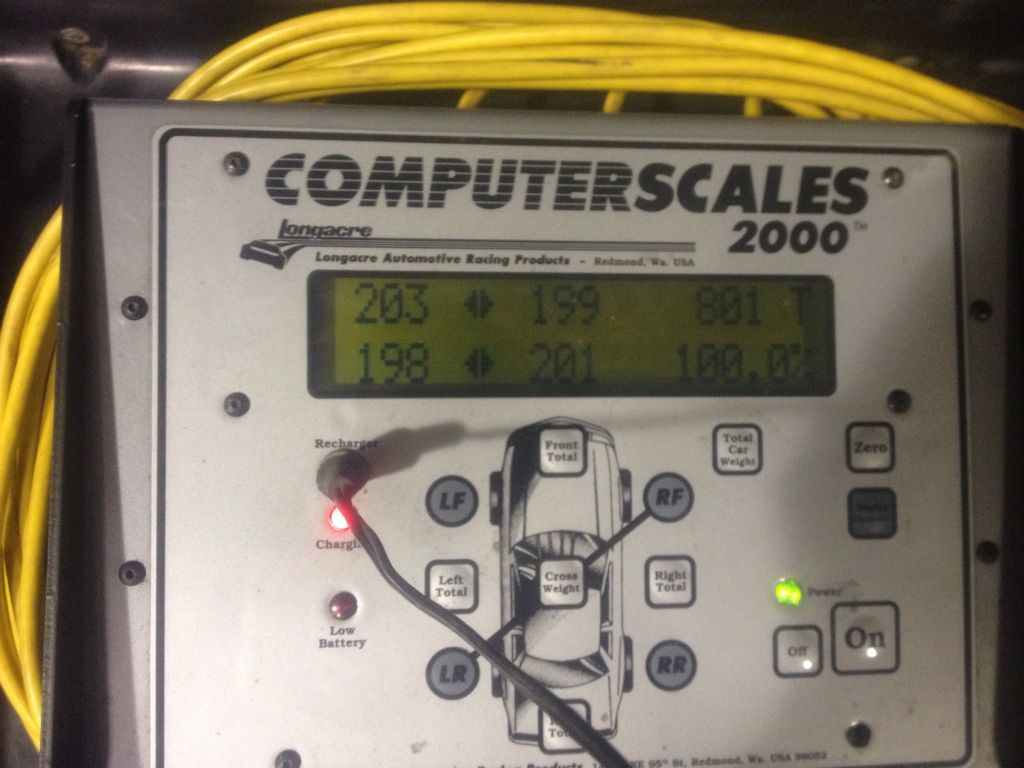 LOOK AT THE BALANCE OF THE RENEGADE 1000!!! NEAR 50/50 all over. CAN AM DID THEIR HOMEWORK!!
#2 Outlander 1000 Muzzy pipe _14 pounds Clamp down rear rack (weighs very little) and 1 Bar on the gas gauge from empty. 878 pounds!!!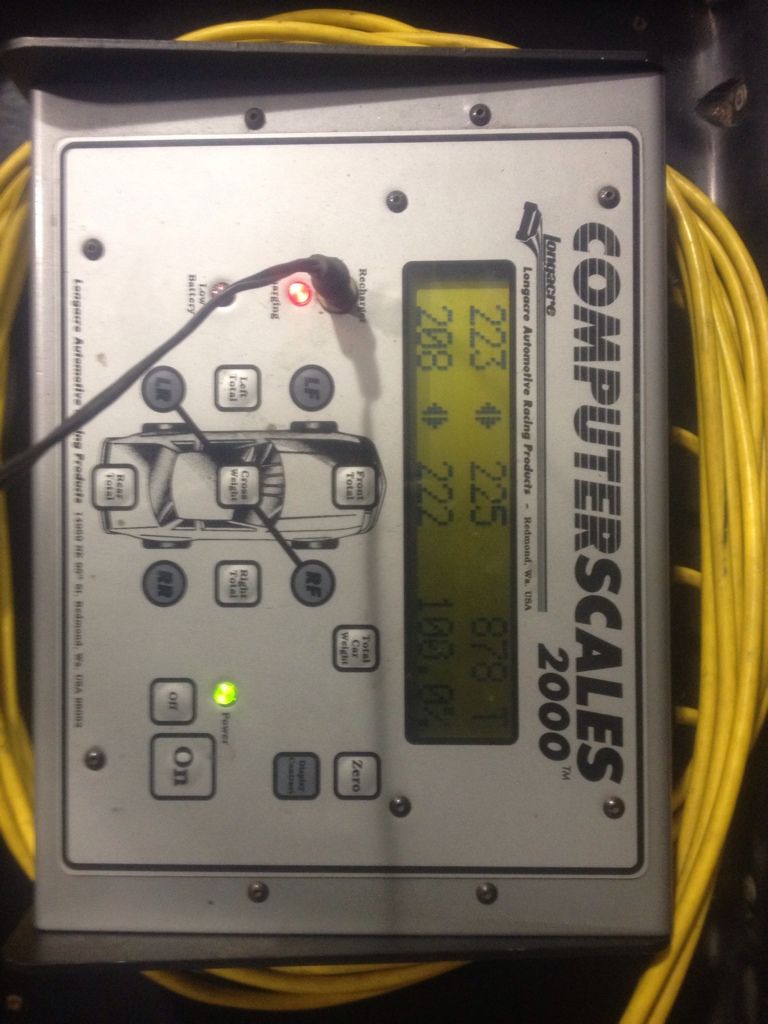 Look at the balance. if this had the stock pipe, it'd be balanced 50/50 all over like the renegade. the weight difference on the LEFT rear is from the Muzzys being lighter than the stock pipe.
#3. Last is a 2012 Brute force 750. these are supposed to be 620 pounds DRY. well this one is pretty damn wet. 1/2 tank of gas, skids, muzzys, rear bag (empty) and winch and front brush guars with heavier terracross tires. DAMN this thing got FAT fast
.
833 POUNDS!!
This is simply to show you that weight of the machine IS NOT what you may thin k it is.
here's my rider weight (about 269 pounds) (no helmet or riding gear on either)+ the renegade's weight combined. now the machine makes 71 rwhp, but we're moving OVER 1/2 a ton here!!!!
John